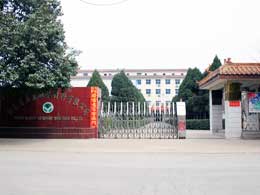 Henan Yalong Superhard Materials Co., Ltd., a company established in 1992, is one of the largest professional producers of superhard materials. It is equipped with advanced auto micro-powder production lines, advanced micro-powder analyzer and tester (electronic scanner Phenom –ProX), and granularity analyzers (Microtrac-UPA150, Microtrac-S3500 and Microtrac-X100). The stability and traceability of product quality are guaranteed thanks to the company's administration and production that strictly comply with ISO9001requirements.
Principal products of the company include synthetic diamond micro-powder, synthetic diamond abrasive paste, synthetic diamond crushing material, metal-coated diamond, vitrified bonded diamond grinding wheel and resin bonded diamond grinding wheel.
Thanks to its strong R & D capability, the company is capable to provide customized products of various specifications. Sticking to the production concept of "innovative and practical", the development concept of "striving for perfection and excellence" and the operation concept of "sincere and considerate service", the company determines to make all possible efforts for a win-win situation for all!